Our Profile
FRANCOPAT COMPANY LIMITED was established as an enterprise on 18th January 1996 as Francopat Enterprise. The company is into the business of importing frozen poultry and meat. We are located on plot 79 on the graphic road, direct opposite MTN office, Accra. The Company is one of the Largest stores in Ghana and serving as a whole sale point for a wide range of Cold Stores within Southern Sector of the Country. Our strong, experienced, highly qualified management team has helped put us on track to achieving our goal.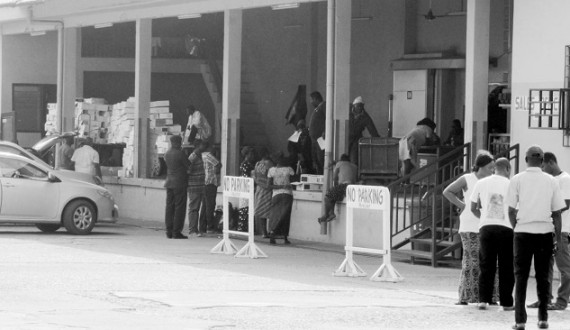 Mission & Vision
To provide the public with the best and hygienic frozen meat and poultry products at affordable prices. the inability of the agric sector – (Local Farmers) to meet the poultry demands of the public has become a national burden. francopat therefore play a role major in the food chain industry by providing the nutritional needs of the nation with the ultimate aim of eliminating such shortages.
High-class service
Our Company imports quality and highly tasty Poultry and meat products from the European Community and sells at comparatively low prices to Cold Stores and the general public.
Francopat is considered by the Food and Drugs Authority and other government agencies and Destination inspection Companies as Model Cold Store in the Food Industry.
The company also have a very good reputation with government tax agencies in the discharge of its duties. We have a large workforce who are properly trained and equipped with requisite skills to meet the demands of customers and clients.
How we operate
Francopat import its products from the European countries and sell at whole sale price to cold stores across the length and breadth of the country and household individuals consumers mainly residing in the capital.
Customers have to call our lines to make enquiries of the products they need before coming to the premises to avoid inconveniences.
We don't sell on credit, we only accept cash payments.
Cheques are ONLY ACCEPTED by clients whom we have dealt for a long time and have become trustworthy.